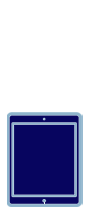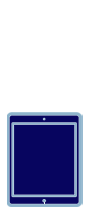 THE CONVENTION FOR
WEB PUBLISHERS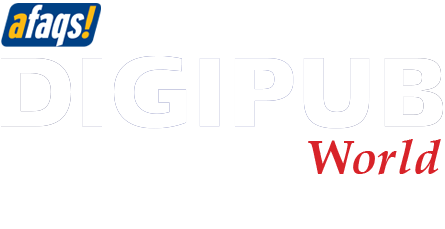 August 29-30, 2019 | The Westin, Sector - 29, Gurugram
The third edition of Digipub World, India's first event dedicated to online publishers, is back!

It will take off from the conversations that took place last year where speakers representing nearly all the major Indian web publishers took stage.

Since then, millions of Indians have come online for the first time – and they are hungry for content. This presents a great opportunity.

But the old challenges haven't gone away and new ones are appearing.

Digipub World is the perfect place to catch up with these issues – and the people – connected to web publishing over two packed days in Gurugram, near Delhi.

And in the evening, attend the 3rd edition of Digipub Awards to celebrate the most exciting and creative online initiatives of the year.
1000-1030

Presentation

Ramanujam Pobbisetty

Online trendspotting

Ramanujam Pobbisetty
Comscore

1030-1105

PANEL

News Channels vs Print Publishers

As brands from two different media face each other online, who has an advantage over the other?

Bharat Gupta
Jagran New Media

Milind Khandekar
BBC

Puneet Singhvi
Network18 Media & Investments

Sanjay Sindhwani
Indian Express (Digital)

Moderator /

Ashwini Gangal

afaqs!

1105-1130

CASE STUDY

Gautam Sinha

On the great transformation at Times Internet

Gautam Sinha
Times Internet

Interviewer /

Sreekant Khandekar

afaqs!

1200-1235

PANEL

Has the role of mobile apps changed?

Mobile phones have got smarter; surfing speeds have got swifter. How has this impacted the role of the mobile app vis-a-vis the website?

Kunal Raheja
Adobe

Pankaj Pachauri
GoNews

Puneet Gupt
Times Internet

Ramsharan Gorur Jayaraman
Quintype

Suchita Salwan
Little Black Book

Moderator /

Ashwini Gangal

afaqs!

1235-1305

IN CONVERSATION

Parry Ravindranathan

On the global ambitions of Bloomberg Media

Parry Ravindranathan
Bloomberg Media Group

Interviewer /

Sreekant Khandekar

afaqs!

1405-1440

PANEL

Do websites use data well to sell?

A lot of data is available about visitors on a site or app. Can online publishers profit from it?

Gaurav Arora
Jagran New Media

Junaid Hakim
MediaCom

Karan Jaitapkar
iProspect India

Varun Mohan
Republic TV

Moderator /

Sandeep Amar

Inaaj

1440-1510

Presentation

Instagram for publishers

Niharika Pande
Facebook India

Susha Kaul
Facebook India

1540-1605

IN CONVERSATION

Anant Goenka

On staying true online to the roots of The Indian Express

Anant Goenka
Indian Express Group

Interviewer /

Sreekant Khandekar

afaqs!

1605-1640

PANEL

How much personalisation do consumers want?

'Personalisation' is an article of faith online. But there is need to be clear about how personalisation serves a publisher's business objectives.

Agastee Khante
The Quint

Arup Roy
Times Internet

Sandeep Balani
Outbrain

Shouneel Charles
Times Network

Moderator /

Sandeep Amar

Inaaj

1640-1700

Presentation

Above the fold: Security in the age of APIs, Botnets and IoTs

Aseem Ahmed
Akamai Technologies
1000-1035

PANEL

The promise and perils of affiliate marketing

To supplement their advertising revenue, publishers often consider turning into affiliate marketers and drive traffic to ecommerce sites. Is it as viable as it looks? And how to make it work.

Nitin Mathur
91mobiles.com

Tarun Sinha
Olx Group

Vikas Gupta
9.9 Mediaworx

Moderator /

Anirban Roy Choudhury

afaqs!

1035-1100

CASE STUDY

Rameet Arora

On reimagining Livemint, mobile first

Rameet Arora
HT Digital Streams

Interviewer /

Ashwini Gangal

afaqs!

1100-1135

PANEL

How to turbo-charge the Indian language game

What can publishers and platforms do to get more Indians online, more often?

Aditi Maheshwari
Vani Prakashan

Anand Makhija
Outbrain

Himanshu Gautam
Amar Ujala

Ramakrishnan Laxman
ABP News

Supriya Paul
Josh Talks

Moderator /

Ashwini Gangal

afaqs!

1205-1240

PANEL

Direct sales vs Programmatic

Website owners worry that if they turn to programmatic, it will devalue their sales effort and inventory. How to choose between the two?

Faizan Ahmad
The Hindu

Ganish Bahl
Vivo India

Gopa Kumar
Isobar

Moderator /

Anirban Roy Choudhury

afaqs!

1240-1305

CASE STUDY

B Srinivasan

On the digital aspirations of Vikatan

Srinivasan B
Vikatan Group

Interviewer /

Vanita Kohli-Khandekar

Business Standard

1305-1335

CASE STUDY

Vikram Chandra

On the use of AI at Editorji

Vikram Chandra
Editorji

Interviewer /

Vanita Kohli-Khandekar

Business Standard

1335-1405

PRESENTATION

Adith Charlie

LinkedIn for Publishers

Adith Charlie
LinkedIn